Masterclass with famed flutist of "Game of Thrones" & "World of Warcraft" Pedro Eustache
This event has passed.
Portrait on Pedro Eustache
His life and work in the Film- & Video Game Music Industry
Venezuelan-born Pedro Eustache is an openly creative solo flautist-"World-Music" woodwindsreeds-synthesist-composer, with a unique, richly eclectic, multi-directional personal voice. His musical language is the direct result of years of both solid studies and professional experience in the classical-European, Jazz, World-Music, Popular, and Computer/Electronic music art forms.
With a collection of around 500 instruments from all over the world, many of which uniquely custom designed & built by himself, Pedro Eustache holds a unique position in the international performing & recording studio scene, being first in demand for many solo artists, producers, film-, TV and Video Game Soundtrack composers.
Movies:
John Williams: Steven Spielberg's "Munich"
James Newton Howard: Peter Jackson's "King Kong" / "The Interpreter", "The Village", "Hidalgo"
Alexandre Desplat: Warner Bros. "Syriana"
Danny Elfman: "The Hulk"
Hans Zimmer: "Pirates of the Caribbean 3"
Ramin Djawadi: Game of Thrones
Video Games & TV Soundtracks:
Michel Colombier "Largo Winch"
Tim Truman: "Jeremiah"
Russell Brower: Blizzard Entertainment's "World of Warcraft®"
Date: Monday, October 22, 2018
Time: 10:00 - 13:00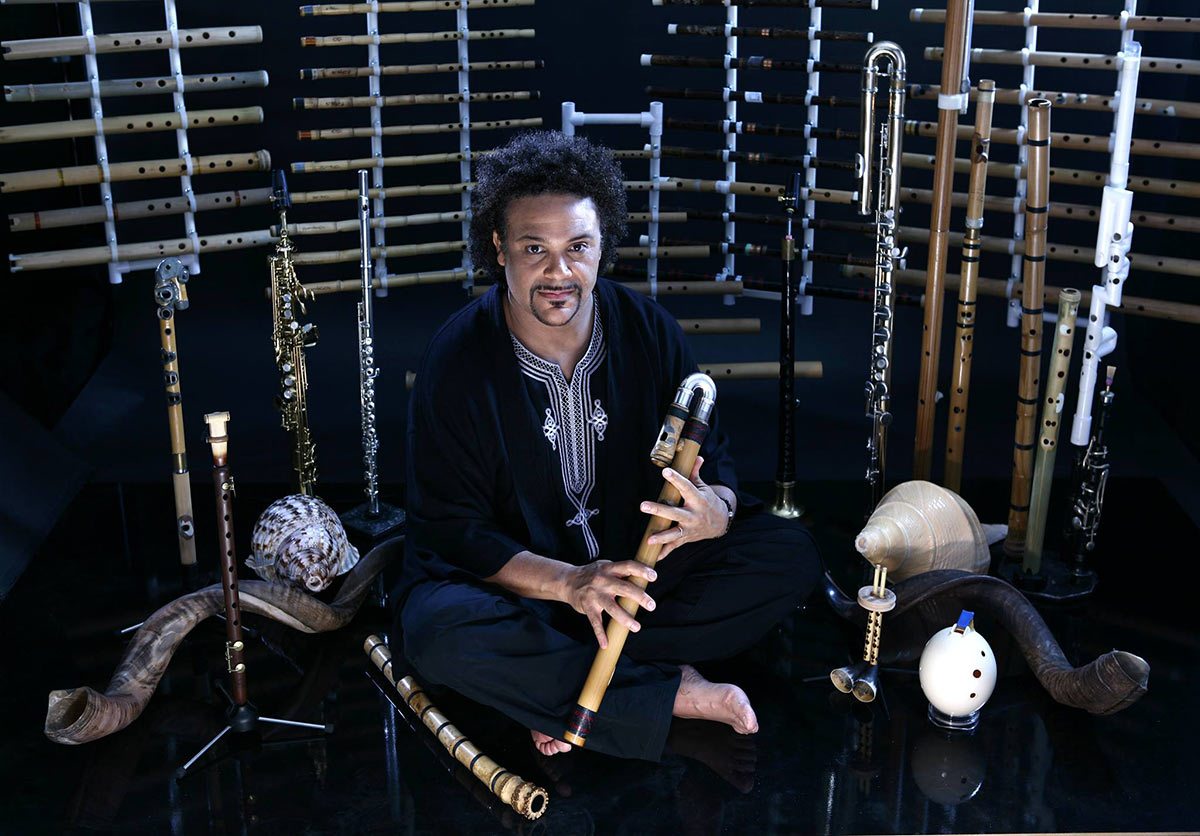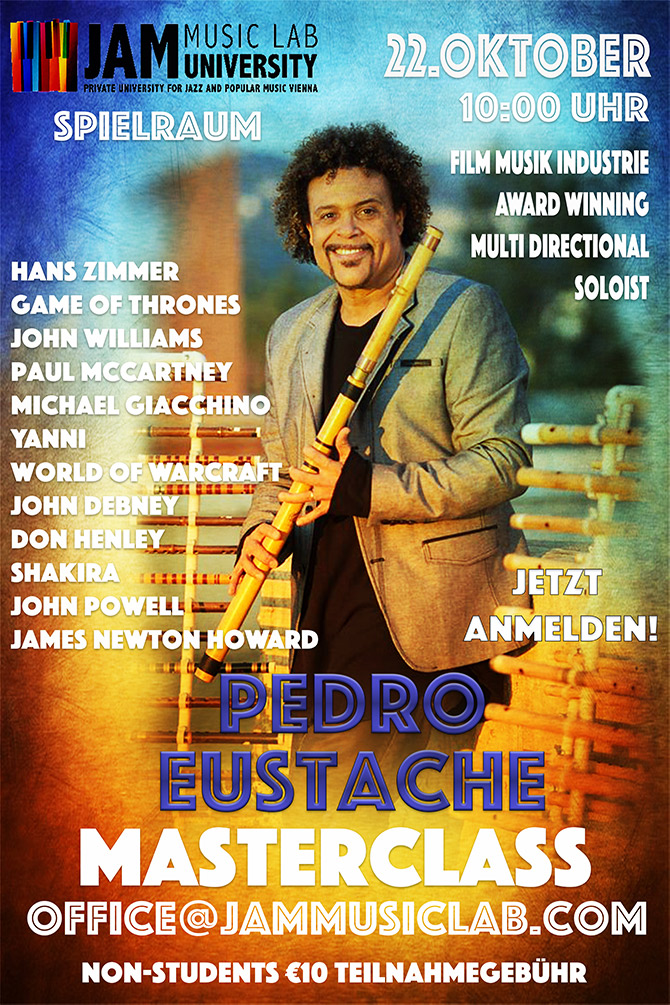 Admission: Non-Students: € 10,-

Share: