Music in Progress
International Center for Artistic Research in Jazz and Popular Music, Vienna JAM MUSIC LAB Private University
Music in Progress (MiP) is the first center of its kind for artistic research in jazz and popular music worldwide. Its main aim is the development of epistemological perspectives based on empirical, interdisciplinary and participatory research. It involves various research projects with a focus on current music, the immediacy of creative processes, and the garnering of knowledge in and through artistic practices. The projects explore variety within popular music from the perspective of participants in creative processes.
The center is designed as an addition to and extension of existing institutions such as the Orpheus Research Center in Music (ORCiM) in Ghent, Belgium. MiP is an international center for excellence for artistic research in the fields of jazz and popular music, which are generally underrepresented at the ORCiM, and yet particularly relevant for the understanding of contemporary culture.
The center is part of Jam Music Lab Private University for Jazz and Popular Music in Vienna (JLMU) and it plays an important role in the development of the university's doctoral program. High quality research is conducted by an outstanding team of expert researchers and international project partners at senior, doctoral and master's level. Cooperative projects are planned and implemented with representatives from leading international institutions and networks in the fields of artistic research, jazz and popular music research and musicology.
The close cooperation with the university's faculty of esteemed and experienced experts facilitates the development of projects with a high relevance in the artistic, pedagogical and scientific education of students. The first cooperative projects were successfully conducted with partner institutions such as the Radio Symphony Orchestra (RSO) of Austria's national broadcasting corporation, i.e. the composition competition "Spheres of a Genius – 100 Years of Thelonious Monk".
The nexus between artistic research and music pedagogy is particularly important for the MiP. Interrelated projects can be found on all levels of music education; primary, secondary and third level.
Research results are disseminated by a range of outreach projects: print and online publications through the university press, CD releases, knowledge transfer projects such as symposia, workshops and competitions, as well as the artist-in-residence program at JLMU. The university is committed to quality assurance, which is supported by internal measures, as well as through the inclusion of international project partners such as Jeff Levenson (Thelonious Monk Institute), Larry Appelbaum (Library of Congress), Bill Dobbins (Rochester University), Fritz Thom (President of International Jazz Festival Organisation and Jazz Fest Wien), and Reinhold Kiss (McCartney Multimedia, Inc.).
MiP is dedicated to an in-depth study of Vienna as a musical city and as a prototypical area regarding the development of current urban music cultures. This research involves innovative concepts of open scientific work (citizen science) and the inclusion of a large group of stakeholders of the music scene (artists, producers, promoters, media representatives and audiences) as well as cooperation with local first rate partners like Radio Symphony Orchestra Vienna,  Wien, Ö1, and Jazzfest Wien.
First Events of Music in Progress
T

he prize-winning work of "Spheres of a Genius", will be premiered on June 7th, 2018 in the Golden Hall of the Vienna Musikverein. (To celebrate the occasion of the 100th birthday of Thelonious Monk, JAM MUSIC LAB University was organizing an international composition competition.)
Symposium on "Artistic Research in Jazz and Popular Music" on June 8th and 9th 2018 (in connection with the concert and contest "Spheres of a Genius")

Fall 2018

starting the

print and online publications of Music in Progress through the university press
---
Management / Contact of Music in Progress
Mag. Art. Michael Kahr, M.Mus., Ph.D.
Senior Lecturer at the Institute for Jazzresearch
Universität für Musik und darstellende Kunst Graz
Mag. Marcus Ratka
Rector JAM MUSIC LAB Private University
Gasometer C, Guglgasse 8, 1110 Vienna
ph +43 699 10763340
email: ratka@jammusiclab.com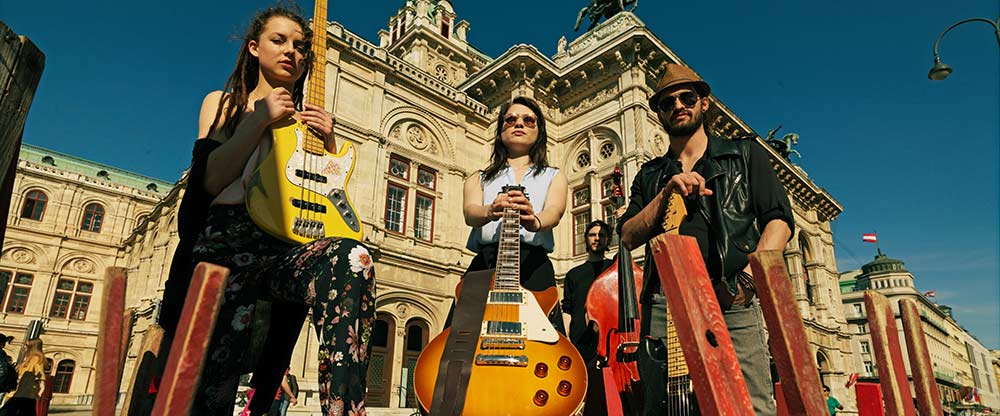 March 7th, 2018