Lecture: The Genius of Ray Charles - John Hasse
This event has passed.
Ray Charles overcame racism, poverty, and the effects of blindness to gain worldwide acclaim as a singer, songwriter, pianist, and arranger. As a lad, he had ears like a sonic sponge, absorbing everything from blues to country & western music. Infusing rhythm and blues with the fervor of down-home gospel music, he helped pioneer the genre called "soul music." His unique voice and passionate style made him one of the most beloved musicians of our time.
With his genius for fusing gospel, rhythm and blues, soul, blues, jazz, country, rock, and pop, Charles became one of the most innovative and influential talents in American music. He wrote such enduring songs as Hallelujah, I Love Her So and What'd I Say, and made every other song his own—popular standards (Georgia On My Mind; Baby, It's Cold Outside), rock hits (Eleanor Rigby), crossover country songs (You Are My Sunshine; I Can't Stop Loving You), and a stirring interpretation of America the Beautiful. This talk illuminates Ray Charles's unique life story and illustrates—with analysis, anecdotes, photos, and video clips—his enduring contributions to musical culture.
---
John Edward Hasse is a writer, speaker, and Curator Emeritus of American Music at the National Museum of American History.  During his 33-year tenure at the Smithsonian, Hasse led an initiative to create the world's largest museum collection of jazz history at the museum, including archives of Duke Ellington, Ella Fitzgerald, Jimmie Lunceford, Benny Carter, Ray Brown, Doc Cheatham, Dizzy Gillespie, Woody Herman, James Moody, et al.  Hasse curated exhibitions on Duke Ellington, Ella Fitzgerald, Frank Sinatra, and Ray Charles.  He also founded the Smithsonian Jazz Masterworks Orchestra, now in its 28th season, and Jazz Appreciation Month (JAM), now celebrated in 50 states and 40 countries.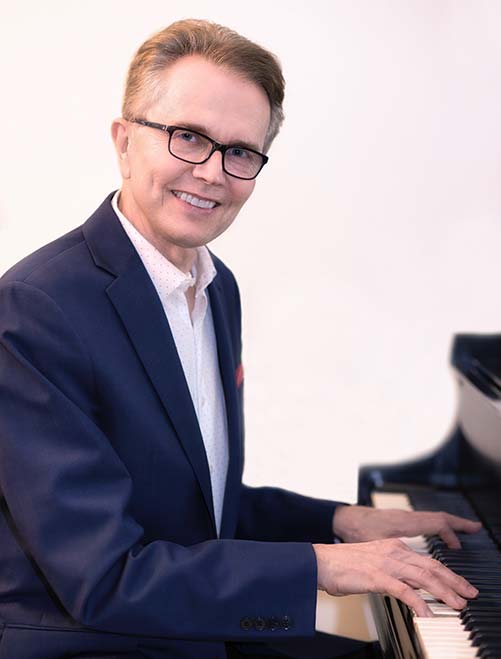 Hasse's books include Beyond Category: The Life and Genius of Duke Ellington, Discover Jazz (co-author), and Jazz: The Smithsonian Anthology (co-author).  He is a contributor to The Washington Post, The Wall Street Journal, ten books, and eight encyclopedias. 
 
Hasse earned a B.A. Cum Laude from Carleton College, M.A. and Ph.D. degrees from Indiana University, and two Honorary Doctorates.  He has received two Grammy Award nominations and two ASCAP Deems Taylor Awards for excellence in writing on music.  The Jazz Education Network named him a "Legend of Jazz Education," an honor he shares with Ellis Marsalis, Herbie Hancock, and David Baker.   
 
Active in cultural diplomacy for the U.S. State Department, he has lectured on leadership, the arts, and music in 25 countries on six continents.

Admission: free, 3G & FFP2 Mask mandatory

Share: