2022 Education Program | "Learning Bernstein" | International Jazz Day
JAM MUSIC LAB University is part of the official program of UNESCO International Jazzday 2022.
Gain a fascinating window into the rehearsal and performance process as students from the JAM Music Lab University in Vienna, Austria learn the music of legendary composer, pianist and educator Leonard Bernstein. Led by acclaimed pianist and JAM faculty member Danny Grissett. Presented in collaboration with the JAM Music Lab University. The International Jazz Day 2022 education and outreach programs are presented with major support from the Doris Duke Charitable Foundation, the International Partner of International Jazz Day.
made possible by the support of ÖSTIG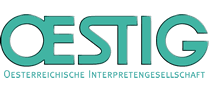 Share:
Authored on October 9th, 2022