The JAM MUSIC LAB Portraits - Today: Trumpet Lecturer Thomas Gansch
Study trumpet with Thomas Gansch at JAM MUSIC LAB University
Thomas Gansch is one of the regarded trumpeters at present. He just worked as a guest solist with Wynton Marsalis´Jazz at the Lincoln Centre Orchestra at the Konzerthaus Vienna. 
With his group Mnozil Brass he  fills concert halls and venues throughout the world by creating music which moves about freely across boundaries of musical genres and concepts: Classical, jazz, pop, folk music, improvisation, composition, as well as a good sense for humour come together in the music of Thomas Gansch. He was a long termed member of the Vienna Art Orchestra and received the Hans Koller Prize, which was one of the most important and best endowed European jazz prizes. Thomas Gansch comes from a highly-regarded musical family in Austria. His brother, Hans Gansch, was principal trumpeter at the Vienna Philharmonic Orchestra.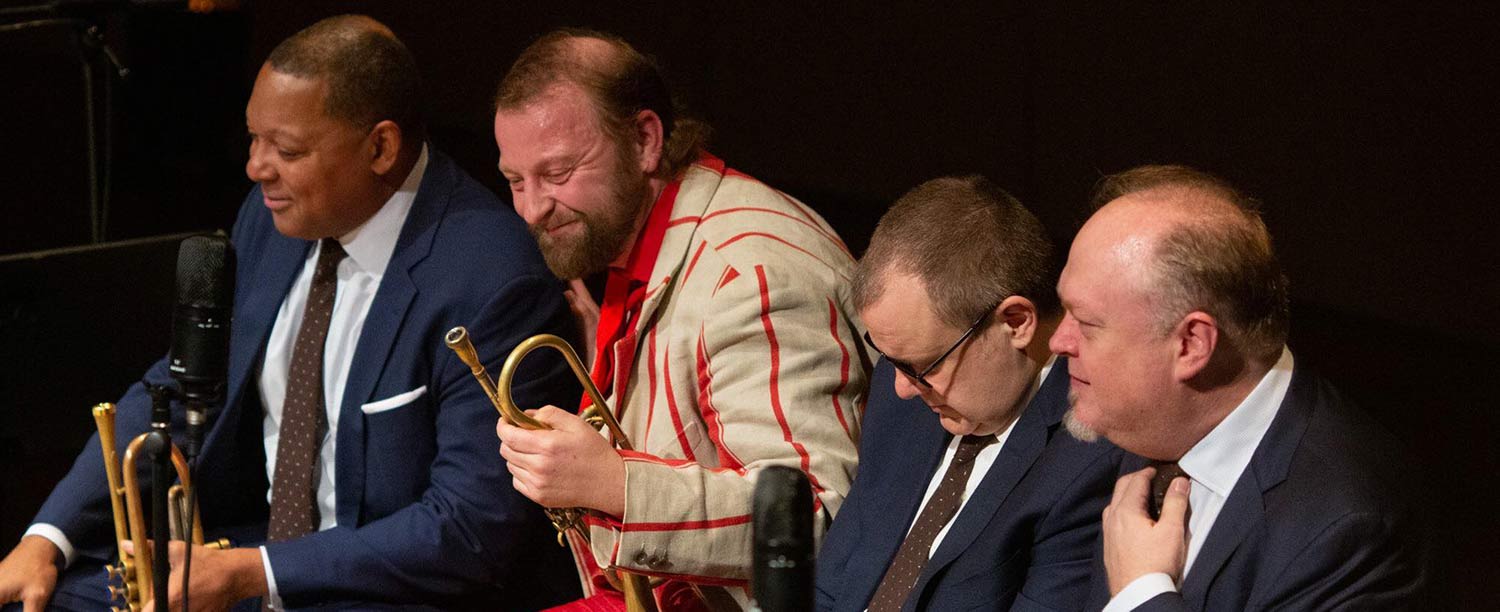 At JAM MUSIC LAB the team of teachers specialised in trumpet performance comprises of Thomas Gansch, Daniel Nösig and Aneel Soomary. With their expertise they offer students a holistic approach, while always maintaining an awareness of the current professional realities: diversity of styles, technique and the possibility for students to individually specialise lie at the centre of the learning experience.
Since Corona is currently forcing us to stay at home, here is the opportunity to work with Thomas via video instructions!
https://www.youtube.com/watch?v=wJm0hEDR-NQ
https://www.youtube.com/watch?v=gbh7fk5MXdQ
https://www.youtube.com/watch?v=q1LDiwKzD0Y
Share:
Authored on March 31st, 2020