Masters Hybrid/Online Ensemble with PETER ERSKINE 2022/23
Students of JAM MUSIC LAB once again have the honor of working with legendary drummer Peter Erskine. 
A studio recording ensemble for master students, led by Danny Grissett and Peter Erskine, will start to rehearse by the end of November 2022. A CD production with Music by 
Joe Zawinul and Friedrich Gulda is going to take place in May 2023. 
made possible by the support of ÖSTIG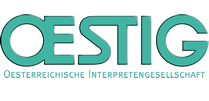 Share:
Authored on November 10th, 2022