Media Music Guest Artists 2022
In the upcoming semester, internationally established film composers Adam Lukas and Roman Kariolou will share their personal experiences and career strategies with JMLU media music students in regular workshops.
Adam Lukas
Adam Lukas is a 2x EMMY nominated composer for Film & TV, located in Los Angeles, where he is working at Hans Zimmer's Bleeding Fingers Music- a next generation composer collective. After receiving his Diploma in Composition in 2012, he found his sincere passion in composing music for motion picture. Recent credits include the BBC One 3-part documentary Primates, NatGeo's Being The Queen (both awarded a News and Doc EMMY nomination in 2021), Netflix' Roman Empire II and the highly acclaimed Indian war movie URI: The Surgical Strike (2019) which has been awarded the National Award for Best Music. His music has been licensed and screened by many major TV stations such as BBC, National Geographic, FOX Network, ZDF, and ORF.
Roman Kariolou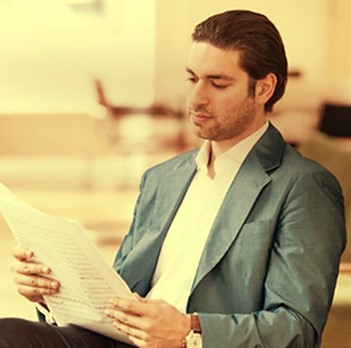 Roman Kariolou started his career as a violinist, taking his first violin lesson at the age of three and performing his first concert a year later. At the age of five Yehudi Menuhin recognized his talent and invited him to join his class at the Yehudi Menuhin School of Music in London and from then on he continued his violin studies at the College of Music Lϋbeck, University of Music Vienna, Mozarteum Salzburg, University of Music Graz. As a child prodigy Roman has traveled through europe playing concerts in cities like Vienna, Paris, London, Prague, Athens.
 Roman's strong interest and talent in composition led him in 2004 to study at the Film Music Institute Los Angeles. 
 At a young age, Roman has already composed music for more than 50 Film and TV productions for major TV Stations such as the BBC, National Geographic, CBS, ZDF, ORF, ARD, ARTE and many more. Roman was commissioned to compose official Symphonic Anthems for the Olympic Winter Games, Handball Champions League, the European Championship and the Bank of Austria, as well as the Hymn for Cyprus. He furthermore composed music for large scale events like the Formula 1, Red Bull Air Race and the World Football Gala. Roman has worked with several renowned orchestras, such as the Vienna Radio Symphony Orchestra, Hollywood Studio Symphony Orchestra, Hamburg Symphony Orchestra, Bratislava Symphony Orchestra and the City of Prague Philharmonic Orchestra.
 Amongst Roman's recent music film score credits are: Emmy nominated documentary
"Africas Wild West"  National Geographic and  BBC Series "Operation Stonehenge",
Shadows from the Past, directed by Hollywood director Robert Dornhelm, The Forbidden Wife, directed by Hansjörg Thurn, Mother Teresa: Saint of Darkness, directed by Magdalena Koller,
Tatort: No Escape, directed by Fabian Eder, Lost and Found and Little Big Voice directed by
Wolfgang Murnberger. His documentary music scores include: Operation Stonhenge, Africas Wild West, Vanishing Kings, Amur, Mount St. Helens, Wasteland Warriors and Nora and the Revolution.
https://www.romankariolou.net/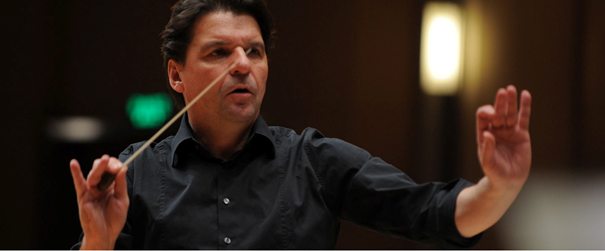 Conductor Ernst Theis
Born in Upper Austria, Ernst Theis studied in the University of Music and Performing Arts Vienna. His beginnings as a conductor are with the Österreichische Kammersymphoniker. As their artistic director and managing director from 1991 - 2003, he intensively worked on modern classical music, contemporary music and later also the Viennese classical music. After an engagement in 1996 at the Vienna Volksoper he became Kapellmeister there for almost four years. In the same year he participated in an international conducting competition as part of the Darmstadt International Summer Courses for New Music Darmstadt, which he won as 1st prize under the chairmanship of Peter Eötvös.
Share:
Authored on December 7th, 2021