Monika Herzig led panel discussion at Munich Jazz Festival
In collaboration with the German Jazz Union and the Munich Jazz Festival, Monika Herzig led a panel discussion for the annual Jazz Now gathering on November 3 and 4, 2022 in Munich. 
The topic of the panel discussion was on recent initiatives and future directions in Jazz.
Panelists included Camilla Juul Kjærgaard (JazzDanmark), Johanna Schneider (Deutsche Jazzunion), Erwan Vernay (Grands Formats), Fleurine Mehldau (BIM). Findings from various recent studies and tge Routledge Companion for Jazz and Gender helped formulate effective strategies towards change.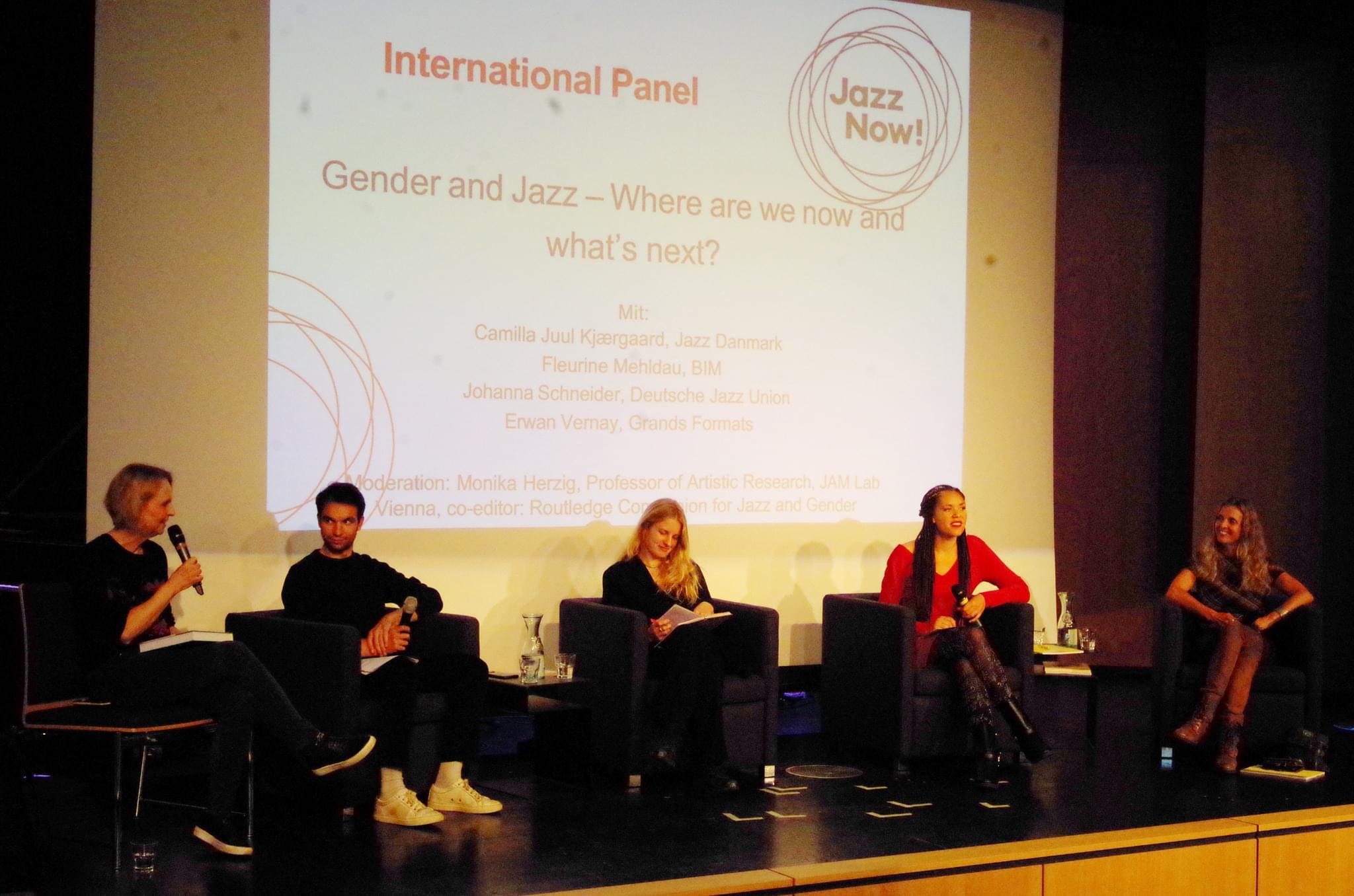 Find out more about the event here.
Share:
Authored on November 8th, 2022