Research Lab with Monika Herzig & John Edward Hasse
Seminar in Artistic Research: Historiography and Reenactment
Instructor: Univ.-Prof. Dr. Monika Herzig/Professor of Artistic Research
Guest Speakers:
Kira Dalle on Schulz-Koehn Collection
Description:
This seminar explores methods of historical research and reenactment based on the early jazz history of Austria and other localities. Through guest lectures and guidance by the Director Emeritus of American Music at the Smithsonian Museums in Washington, John Hasse and other guests as well as individual research projects, students will document the early jazz history of Austria with written resources, recordings, photographs, and reenactment of scores. The seminar will be in hybrid format with in-class meetings, zoom presentations, and individual research consultations. Some lectures and readings will be in English. Commitment to participate in the Fall and Spring semester is recommended.
Course Goals:
Understand principles of Artistic Research specifically for jazz and popular music forms
Understand the social and cultural implications of local history documentation
Apply historiographical methods of research by investigating early Austrian jazz history
Compile documents, recordings, photographs, and scores of early Austrian jazz history
Apply principles of artistic research by reenacting scores and reflecting on the process
Complete an individual project
---
Monika Herzig is a German-born jazz pianist, composer and musicologist.
After receiving a scholarship in 1987 from the pedagogical institute in Weingarten, Germany for a one-year exchange program at the University of Alabama, she moved to the United States in August 1988. 
Since then she has completed her Doctorate in Music Education with a minor field in Jazz Studies at Indiana University, where she is now a faculty member in Arts Administration. Her book "David Baker – A Legacy in Music" was released November 2011 on IU Press, Experiencing Chick Corea will be released October 2017  with Rowman & Littlefield. As a touring jazz artist, she has performed at many prestigious jazz clubs and festivals, such as the Indy Jazz Fest, Cleveland's Nighttown, New York's Birdland, the W.C.Handy Festival, to name just a few. Groups under her leadership have toured Germany, Italy, Japan, opened for acts such as Tower of Power, Sting, the Dixie Dregs, Yes, and more.
Her newest release The Whole World in Her Hands on Whaling City Sounds features a cast of female all-star instrumentalists including Leni Stern, Jamie Baum, Jane Bunnett, Lakecia Benjamin, Linda Oh, Reut Regev, Jennifer Vincent, Arianna Fanning, Mayra Casales, and Anna Butterss. Previous releases on Owl Studios and ACME Records received rave reviews. Thomas Garner from Garageradio.com writes, "I was totally awed by the fine musicianship throughout". As a recipient of the 1994 Down Beat Magazine Award for her composition "Let's Fool One" and with several Big Band Arrangements published with the University of Northern Colorado Press, Herzig has also gathered international recognition for her writing skills.  For current tour listings and sound samples/ videos visit www.monikaherzig.com.
Distinctive originals and well-chosen standards reveal Herzig's warmhearted, reflective side and her cleverly playful nature.
Nancy Ann Lee, Jazz Times contributor and co-editor of MusicHound Jazz: The Essential Album Guide
"A lovely example of a thoroughly schooled, thoroughly modern jazz pianist."
Cherilee Wadsworth Walker, Eastern Illinois University
Monika Herzig recently received a professorship for Artistic Research at the JAM MUSIC LAB University Vienna.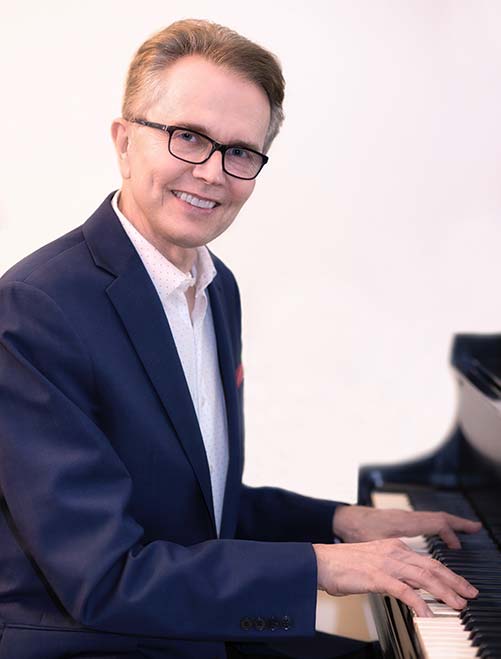 John Edward Hasse is a writer, speaker, and Curator Emeritus of American Music at the National Museum of American History.  During his 33-year tenure at the Smithsonian, Hasse led an initiative to create the world's largest museum collection of jazz history at the museum, including archives of Duke Ellington, Ella Fitzgerald, Jimmie Lunceford, Benny Carter, Ray Brown, Doc Cheatham, Dizzy Gillespie, Woody Herman, James Moody, et al.  Hasse curated exhibitions on Duke Ellington, Ella Fitzgerald, Frank Sinatra, and Ray Charles.  He also founded the Smithsonian Jazz Masterworks Orchestra, now in its 28th season, and Jazz Appreciation Month (JAM), now celebrated in 50 states and 40 countries.   
 
Hasse's books include Beyond Category: The Life and Genius of Duke Ellington, Discover Jazz (co-author), and Jazz: The Smithsonian Anthology (co-author).  He is a contributor to The Washington Post, The Wall Street Journal, ten books, and eight encyclopedias. 
 
Hasse earned a B.A. Cum Laude from Carleton College, M.A. and Ph.D. degrees from Indiana University, and two Honorary Doctorates.  He has received two Grammy Award nominations and two ASCAP Deems Taylor Awards for excellence in writing on music.  The Jazz Education Network named him a "Legend of Jazz Education," an honor he shares with Ellis Marsalis, Herbie Hancock, and David Baker.   
 
Active in cultural diplomacy for the U.S. State Department, he has lectured on leadership, the arts, and music in 25 countries on six continents.
Share:
Authored on October 4th, 2022