Bachelor of Arts in Music
Media Music
- Online and Blended Learning -
Studies of film music and music production
In the studies of media music, you will learn everything about composition and music production.


"The sound and music are 50 percent of the entertainment in a movie"
George Lucas
Choose your Artistic Major
Artistic Major
Composition for Film and Games
Artistic Major
Music Production
Artistic Major
Song Production
Modules of your studies
Regardless of the artistic major you choose, you will complete all modules.
Media Music
What compositional techniques do famous Hollywood composers like Hans Zimmer, Danny Elfman or John Williams use? How does the interplay between image / film and music work? How do I write an orchestral score?

Studio
How is a recording studio set up?
What do you need to produce high quality music?
How do I mix a track?
Can I master professionally on the notebook?

Sound Processing
There are tons of tools and plugins out there.
From digital plug-in to analog hardware.
We will show you which tools are available and how you can use them.
START YOUR JOURNEY INTO MUSIC NOW
Information about the audition process.
Apply Now
Contents of the program
Composition for Film and Games
Composers and sound designers have an important role in the production of audiovisual media. Streaming providers like Netflix or Amazon Prime produce a lot of content to meet the high demand for new series and movies. Music also plays an important role in games, radio and cinema.
In this study you will learn everything that is important to become part of this exciting industry.
Hollywood Harmony
Music Dramaturgy
Orchestration
Mockups
Game Audio
Sound Design
Surround Sound
Audio Post Production
Music Production
A high-quality music production provides the necessary attention that a song needs to assert itself on streaming platforms or on the radio. The study prepares you for working as a music producer in a recording studio.
Electronic Music Production
Mixing
Mastering
Analogue Synths and Gear
Recording
Song Production
Produce your own songs, learn everything you need to know about music production, from recording to mastering. Develop your voice through individual vocal lessons. Learn from established artists how to compose your songs and write lyrics.
Music Production
Vocal Coaching
Song Writing
Song Lyrics
Scoring for Film, Music Production, Music for TV-Ads, Music for Video Games, Sound Design
Styles: Pop, Rock, Electronic Music, Orchestral Music, Production Music, Cinematic
The Bachelor of Arts in Music degree featuring Media Music, Film Scoring and Music Production as the main subjects is a comprehensive training in the various fields of applied media music. These encompass music for film, theatre and advertising, audio branding, sound design, as well as music for computer games.
Considering your own individual talents and pursued specialisation, you will have acquired an accomplished sense of professionalism in your craft on completing your BA studies. You will also have the ability to independently develop artistic concepts as well as their performance, production, communication and distribution.
Your learning engagements consist of weekly lessons and lectures in the main subject, as well as in compulsory and free-choice electives: Studio Internship, Music Processing, Aural Training, Music Theory, Music Business and many more.
Media Music at JAM MUSIC LAB is powered by Wien Holding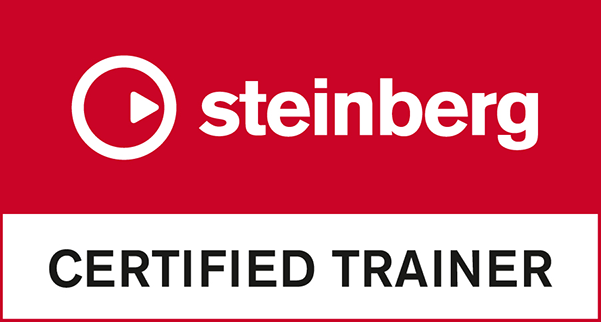 Study Program: Bachelor's Degree
Duration: 8 Semesters
Workload: 240 ECTS
Degree - Academic title: Bachelor of Arts in Music (BA-M)
Prerequisites: